Sold: Pierce - Land with Active Mining Permit
$1,250,000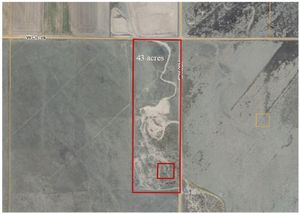 Pierce Land with Active Mining Permit
43 Acres +/- Pierce, CO
$1,250,000
Location & Coordinates: County Road 96, Pierce, CO | 40.683984, -104.716869
Currently being used an aggregate mine with an active mining permit.
Directions: From Hwy 85 take CR 90 to CR 35 then north to CR 94. At Cr 94 go east to CR 37 and then north to CR 96
We've Got You Covered!
We are professional problem-solvers achieving clients' goals and advocating their success.