Our Professionals - Colorado
Proud Developers and Agriculture Advocates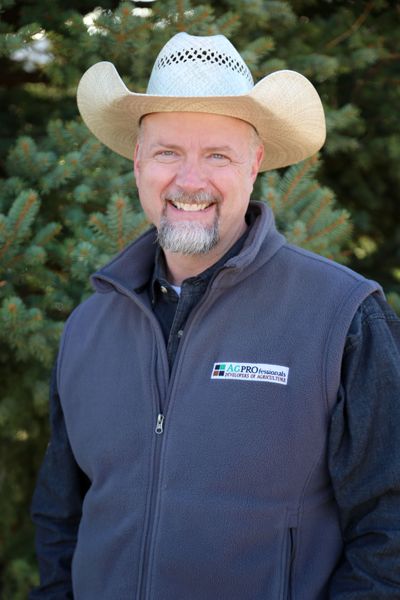 Tom Haren, CEO
Thomas M. Haren is the CEO of AGPROfessionals. Founded in 2000, AGPROfessionals is an organization specializing in large-scale agriculture development throughout the Western United States.
AGPROfessionals was selected as a "Colorado Company to Watch" in 2013 by the Governor's Office of Economic Development. AGPROfessionals was also chosen as a finalist for the Better Business Bureau "Torch Award of Ethics" in 2014 and is a recipient of the 21 st Annual Torch Award of Ethics in 2019.
Mr. Haren was the Vice President of Envirostock Inc. from 1996-2000, a company he purchased in 2002. He was Vice President of Environmental Services at the Colorado Livestock Association from 1997 to 2000, and Director of Natural Resources at Colorado Cattle Feeders Association from 1994 to 1997. Mr. Haren began his professional career at Stewart Environmental Consultants in Fort Collins in 1992.
In 1992, Mr. Haren received his Associate of Science in Environmental Science and Hazardous Materials from Front Range Community College and studied Construction Management and Civil Engineering at Colorado State University and Biology at Appalachian State University in North Carolina. Mr. Haren served in the U.S. Army from 1988 to 1992 and was honorably discharged as a Sergeant. During his service, he was a Drill Instructor at Fort Benning, GA and Fort Jackson, SC.
Mr. Haren is a Certified Hazardous Materials Manager, a WSO Certified Safety Specialist and Registered Ag Consultant. He was President of the Coal Creek Irrigation Company from 1997 to 2002, Board Member of the Colorado Horse Council from 1998 to 2007 and served on the Weld County Agricultural Advisory Committee in 1997 and again in 2007. Mr. Haren has also served as a member/participant of the Governor's Office of Economic Development and International Trade "Blueprint for Colorado."
He recently served as Chairman of Upstate Colorado Economic Development Executive Board and is a member of the National Western Stock Show and the Weld County Farm Bureau.
Management Team
We are a team of dedicated professionals, ranging from agricultural consultants to agricultural engineers, geotechnical consultants, real estate brokers, land planners, and more, ready to do whatever it takes to make your business grow.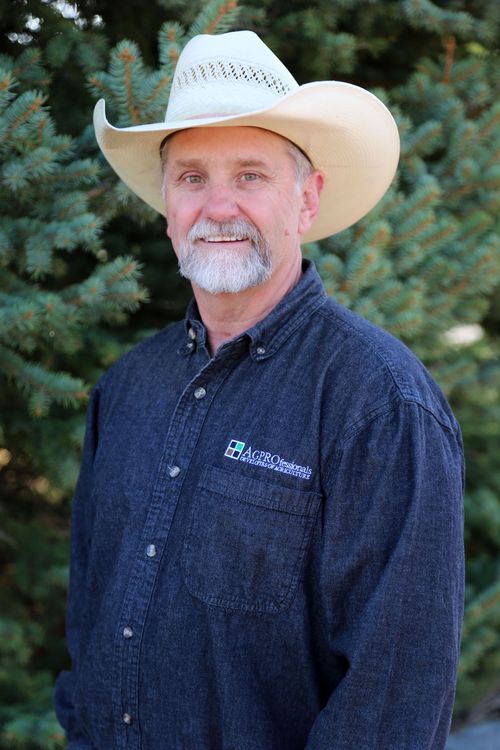 Chief Operating Officer
Tim is a native Coloradan with a B.S. in Animal Science from Colorado State University. Tim's expertise lies in the due diligence and analysis process for land use entitlement and permitting for our client's operations. Achieving desirable outcomes for clients consistent with their needs, goals, and budget is always Tim's goal.
He has guided clients through complex, multifaceted land use processes involving both agricultural and commercial land use entitlements. He has worked with the energy industry in acquisition of rights of way and easements for multi-mile pipeline structures.
Tim has been involved in the design, engineering, management and operations of several large poultry layer facilities in both Washington and Colorado and was instrumental in developing and implementing programs for food safety and quality, including HACCP and ISO 9000 under the USDA guidelines. He was also involved with engineering review and geotechnical assessment for a geotechnical engineering firm in northern Colorado.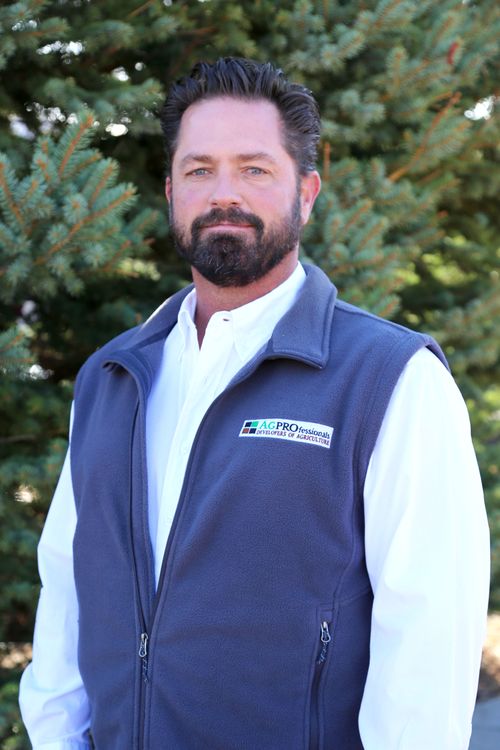 Sr. Principal Engineer
Chad teVelde joined our team as our Senior Professional Engineer at AGPROfessionals in 2011. He provides our AGPROfessional clients with new and existing dairy development services from site selection, permitting, and construction to irrigation structures, waste-water pond design and permitting, and more.
Chad focuses on dairy designs that make money for the owner by reducing costs and making sure improvements and equipment translate to the bottom line, not just look nice. Chad works with a variety of dairy systems, from freestall, cross-vent, and open lot, to robot dairy facilities. Over his career, Chad has been involved in the design and permitting of more than 30 new dairy projects varying from 800 to 15,000 cows. In addition to new designs, he has provided support and designs for more than 50 dairy remodel projects.
Chad's roots in the dairy industry run deep, from growing up on his family dairy in Chino, California, to operating a dairy in partnership with his brother in Nebraska and beyond. He earned his degree in Agricultural Engineering at California Polytechnic University, San Luis Obispo, and in 2002, launched his career in engineering consulting, specializing in dairy and building design.
Prior to joining us here in Colorado, Chad worked for a consulting firm in Visalia, California, involved in permitting for dairy buildings, ponds, and drainage, and working with the county air district and water boards.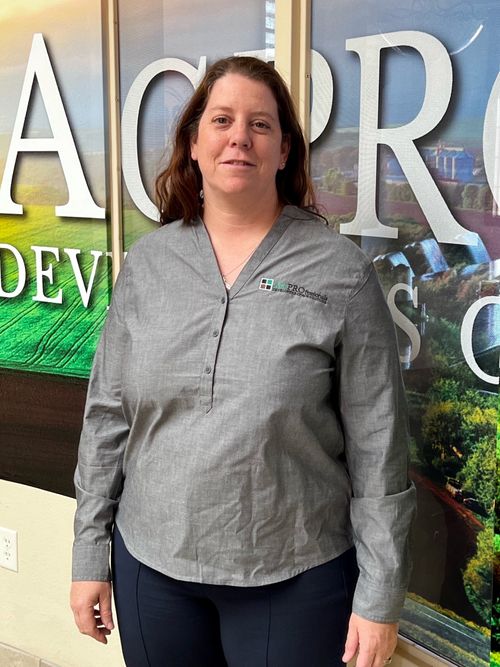 Sr. Environmental Engineer
As Senior Environmental Engineer, Irianni Renno has over 10 years of experience working as a project manager and technical specialist in environmental remediation. She has worked in the academic sector in collaboration with private and government clients on on-site investigations, remediation system design, and developing and implementing monitoring tools for site and technology assessments.
Maria specializes in biogeochemical cycle characterization and its application to different environments with the goal of optimizing natural and engineered processes to achieve efficient and cost-effective solutions. She has extensive field experience in the collection and preservation of biodegradable and redox-sensitive samples as well as in the installation of non-conventional monitoring sensor-based tools. Maria is well-versed in several remediation technologies and has primarily focused on molecular biology tools and microbiology for environmental applications. A focus of her career has been the development of monitoring tools for natural source zone depletion (NSZD) of contaminants and biodegradation enhancement technologies for contaminants in multiphase environments with a strong emphasis on sustainability and impact mitigation. This expertise makes her a valuable resource in waste management and remediation practices to yield the best cost-benefit for our clients.
Maria earned her Bachelor of Science in Environmental Engineering from Florida Gulf Coast University in 2011. She was awarded a National Science Foundation Fellowship to complete her Master Studies at Colorado State University in Civil and Environmental Engineering. Maria completed her Masters in 2013 and is looking forward to defending her PhD dissertation.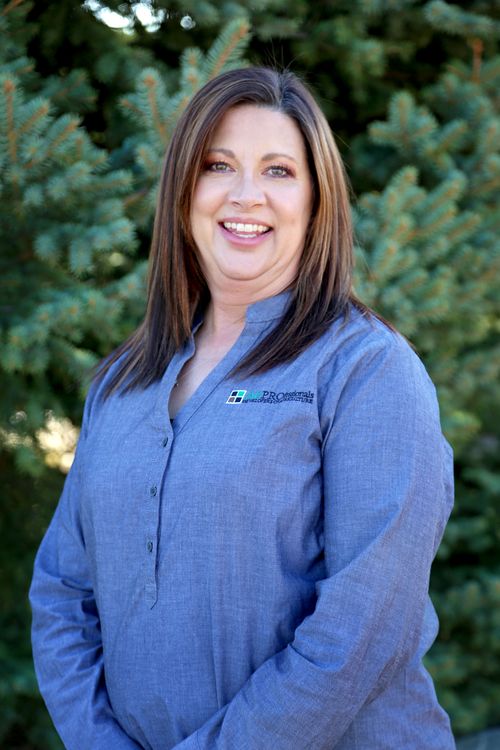 Office Manager / Executive Assistant
Jodi joined AGPROfessionals in 2015, bringing with her almost 30 years of administrative experience. Most of that time was spent in construction/development. While in construction, Jodi helped with the entitlement process of land, and tracking projects to make sure they were on time and budget. Her professional focus is on the daily operation of AGPROfessionals' office, assisting the leadership and management teams with meeting our clients' needs.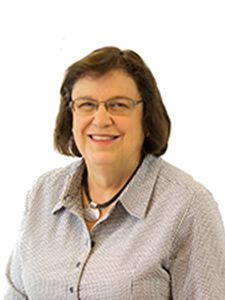 Trish Spaine, P.E.
Sr. Advisor
Trish holds a Masters of Civil Engineering degree from N.C. State University in the areas of Water Resources and Environmental Engineering. She is a registered Professional Engineer in Colorado and Nebraska. She holds certifications from OSHA for hazardous operations, site supervision, and confined spaces; from CDOT for Erosion Control Supervisor; from the Corps of Engineers for Design Project Management and Construction Quality Management Supervision.
Her specialty areas include compliance planning and audits, multi-media environmental assessments, ground and surface water protection, erosion control, waste management and minimization, treatment process designs, monitoring network design, spill delineation and remediation, along with field project quality control and execution.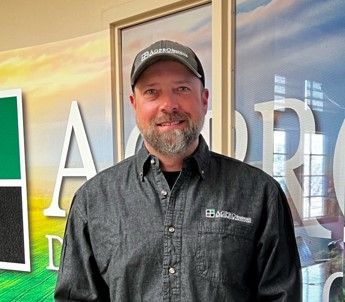 Jason Allee
Senior Professional Land Surveyor
Jason Allee has over 25 years of experience working in land surveying. He has worked in numerous roles in the industry and most recently held the title of Director of Office Operations, and Project Manager for twelve years at his previous firm.
Jason's expertise includes:
ALTA/ACSM Land Title Surveys
Land Surveys
Improvement Surveys
ILC's, Subdivisions
Re-subdivisions
Vacation Plats
Lot Line Adjustments
Family Farm Divisions
Well Location Plats
Topographic Surveys
Construction Surveys
Condominium Surveys
Metes and Bounds Property Descriptions
Aliquot Property Descriptions
Right-of-Way Descriptions
Easement Descriptions
Grade Certifications
Flood Certifications
Elevation Certifications
Set Back Certifications
As-Built Survey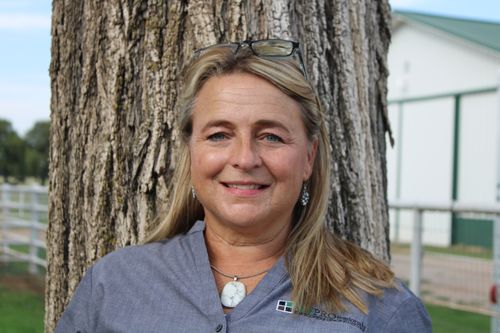 Vice President of Communications and Strategic Planning
Karen is a recognized advocate for agriculture and a communications, operations, and strategic planning expert. Previously, she worked for the agricultural advocacy group Protect The Harvest for seven years, where she guided the group's growth to national prominence.
Prior to joining Protect The Harvest, Karen spent 20 years working in a variety of roles, from operations and training to communications, marketing, and strategic planning to help grow the largest animal hospital company in the United States, VCA Antech, which is now owned by Mars Animal Health.
Karen joined the AGPROs team in 2023 to lead our advocacy work for our clients and to position our company for future growth.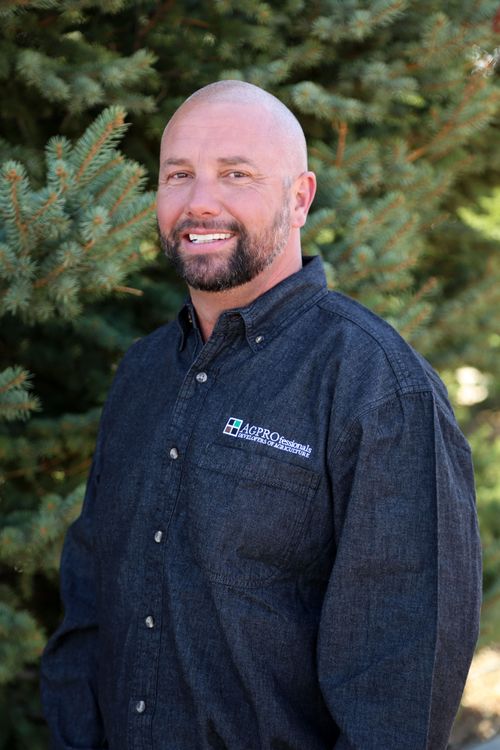 Managing Broker – Real Estate
A Colorado native, Ryan obtained his Colorado real estate license in 1999. An active member of the Realtors Land Institute, Ryan also earned the esteemed Accredited Land Consultant designation through RLI. He is currently licensed in CO, KS, MT, NE, NM, NV, SD and WY and is a member of the Colorado, Nebraska and Wyoming Board of Realtors. He also serves on the Larimer County Rural Land Use Advisory Board. Ryan grew up farming and raising cattle on the Eastern Plains of Colorado. He was active in 4-H and FFA, including being the Star Greenhand for his FFA chapter. One of Ryan's specialties is site selection for new dairies and feedlots and the resale of farms, ranches, dairies and feedlots throughout the west. Ryan enjoys time at the lake in the summer and snowmobiling in the winter.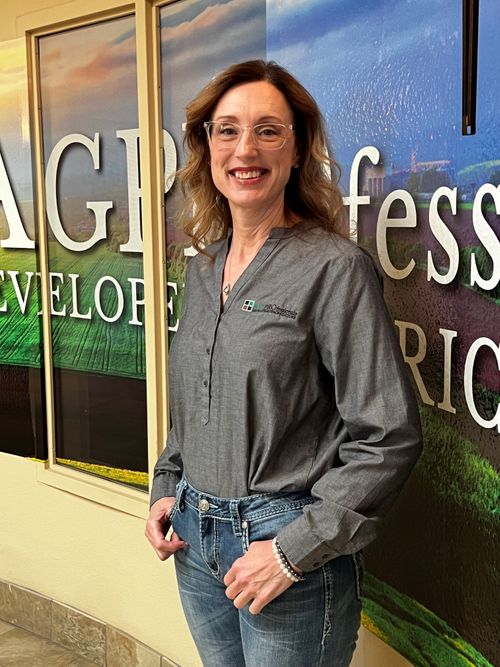 Stephanie Shealy
Administrative Assistant - Technical Editor
Stephanie joined AGPROfessionals with over 30 years of professional business office experience from a variety of organizations, including the City of Greeley, Weld County, and the State of Colorado.
Originally from Oklahoma, Stephanie has called Colorado home for 36 years. She has degrees from both AIMS Community College and Colorado State University.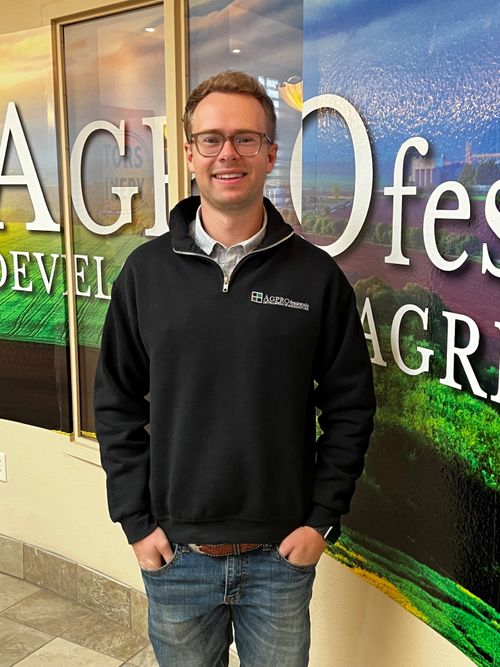 Engineer InTraining, Level III
Austin holds a degree in Civil Engineering from the University of Nebraska-Lincoln. He has experience in civil land development and a background in agriculture.
Austin grew up helping on his family farm outside of Fort Collins, Colorado. He re-joined AGPROfessionals in July of 2022, where he previously interned for two summers while earning his degree.
He currently has his EIT certification and has passed the P.E. test in water resources. Austin's work at AGPROfessionals includes site development and expansion, agricultural building design, and water resource engineering.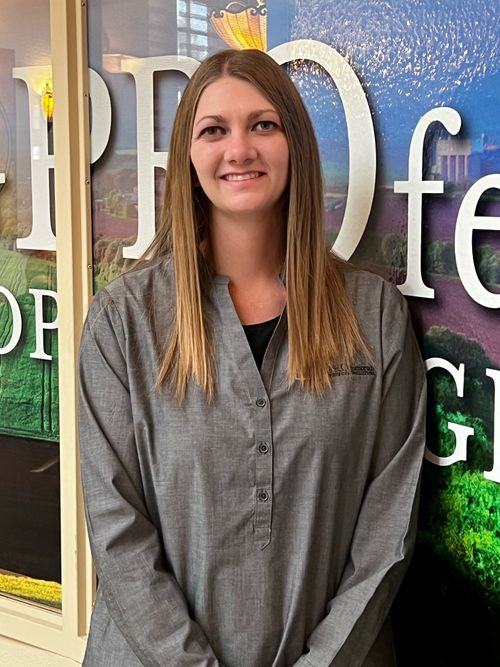 Marli Farmer - On Point Coordinator
Marli Farmer is our On-point Coordinator. A native of Colorado, Marli was born and raised in the San Luis Valley with a background in agriculture. She graduated in December 2022 from Adams State University, where she obtained a B.S. in Physical Geography and Conservation with a minor in Geology as well as a B.A. in Sustainable Food Systems.
Marli has performed many research projects on landslides along the La Veta Pass and worked for a reforestation company called Land Life where she monitored the growth of tree saplings. Before joining the AGPROfessionals team, she interned at the Great Sand Dunes National Park and Preserve, teaching children and visitors about the geology, geography, and history of the area.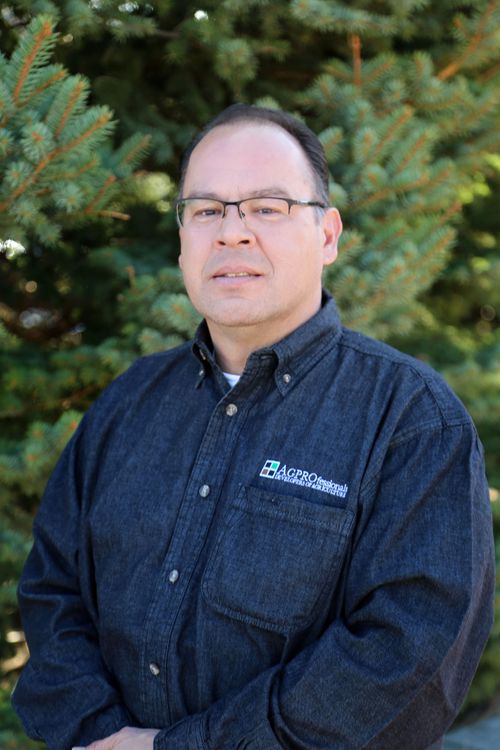 David Miranda
Sr. CAD Designer
David has over 20 years of experience in the civil design field. David spent several years as a drafter in the environmental and mining industries. His work shifted to land development and he learned civil design in the areas of lot grading, site layout, road design, utilities, etc. At AGPROfessionals, David has been developing his design skills that pertain to the agriculture industry. David's project design experience includes: commercial site development, residential development, highway interchange, road design, mining, mine reclamation, creek restoration, feed lots, dairy farms, structural, and building layout.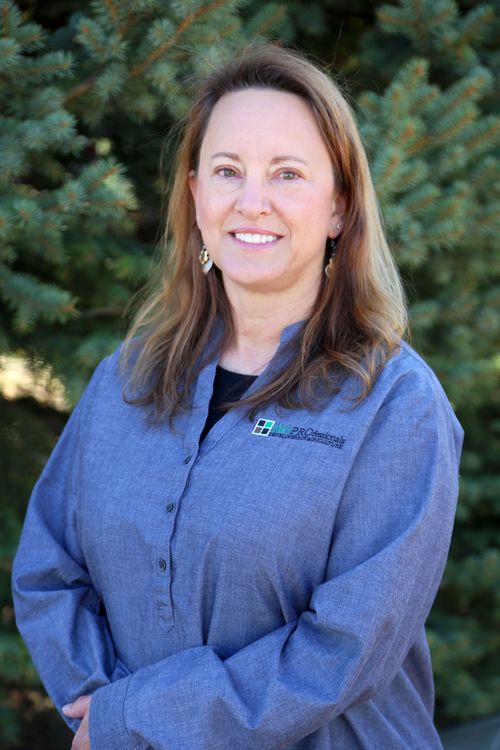 Janine Baratta, CCA
Sr. Agronomist
Janine is a native New Yorker and has been in Colorado and with AGPROfessionals for 18 years. She has a B.S. in Animal Science from Oregon State University and an M.S. in Agronomy from the University of Maryland. Prior to joining AGPROfessionals, Janine spent 13 years with the Maryland Cooperative Extension in a variety of roles, including as a 4-H Agent, Regional Livestock Agent and Regional Nutrient Management Specialist. Janine's focus at AGPROfessionals is on environmental & regulatory compliance, CAFO permitting, and nutrient management planning.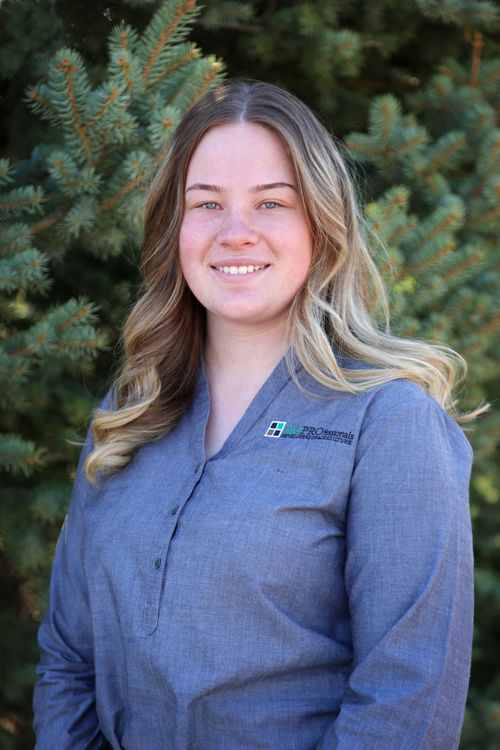 Grace Bailey
Engineering & Construction Tech
Grace is a Colorado native with a background in the agriculture industry raising and training performance horses. She has been pursuing an A.A.S. in Engineering Technology: Computer Aided Drafting at Aims Community College. Grace joined AGPROfessionals in fall of 2021, where she works with the engineering team to complete structural and civil drawings for our clients.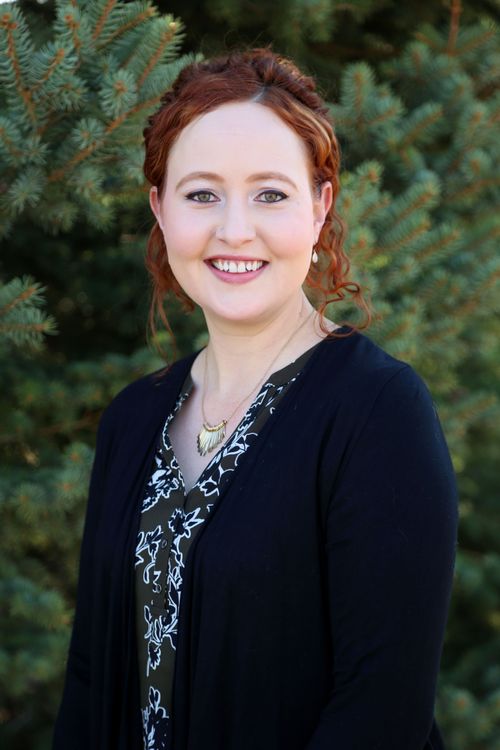 Kelsey Bruxvoort
Land Planner
A Colorado native, Kelsey earned a B.A. in Environmental Design with an emphasis in Architecture from the University of Colorado. Her prior experience is in the fields of architecture, landscape design and land use planning. Her professional focus is on land use entitlements including Use By Special Review Permits, Site Development Plans, Annexation, Zoning, Subdivisions, Planned Unit Developments, Recorded Exemptions and Subdivision Exemptions, and Conceptual Master Plans, as well as easements and right-of-way agreements, property due diligence, public hearings and neighborhood meetings and project management. Kelsey works directly with various state, municipal and/or county authorities to advocate for clients' project specific needs and goals."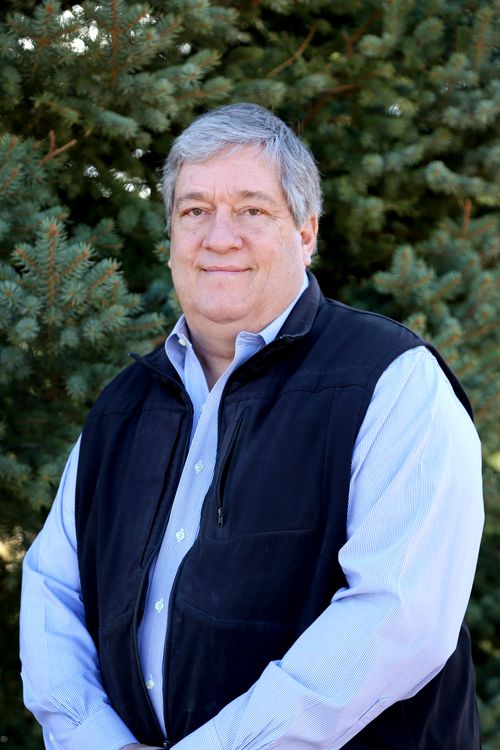 Paul Stone
Sr. Geologist
Paul is a professional geologist with comprehensive experience in environmental engineering, regulatory compliance, remediation, wastewater, stormwater, materials management, and permitting. His geology degree is from West Georgia College, and he is a registered professional geologist in Wyoming, Georgia, and Tennessee. He has expertise in environmental site management, geologic and hydrologic assessments, industrial and domestic wastewater, stormwater, site development, engineered remediation systems, and negotiated cleanups. He has worked with a wide variety of clients including municipalities, agricultural holdings, water districts, chemical manufacturers, industrial operations, landfills, private landholders, property developers, oil and gas companies, mines, military facilities, and universities. Paul has a broad range of experience interacting with federal, state, and local regulatory agencies across the United States and holds a variety of certifications from OSHA, USEPA, Colorado, Wyoming, and Texas.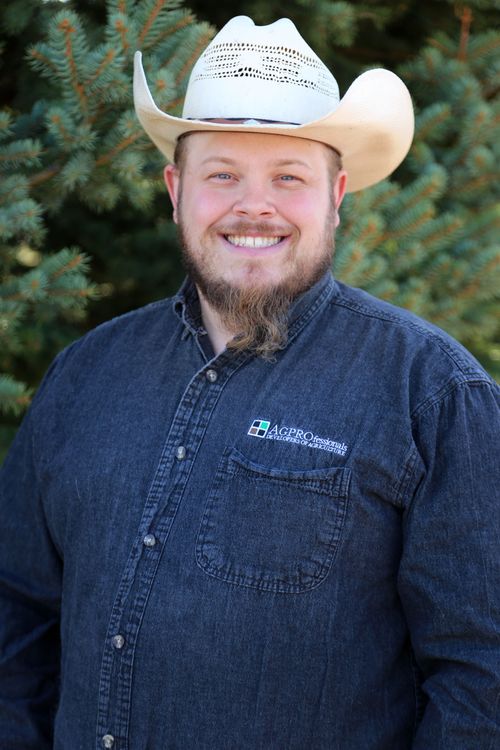 Elijah Adlesperger
Field Tech
Elijah Adlesperger is Colorado Native from the eastern plains. He has over 12 years' experience in the culinary and agriculture sectors. Elijah has obtained a B.S in Agriculture Education Literacy from Colorado State University in the Fall of 2019. Elijah also attended Northeastern Junior College and obtained his AAS Agriculture Communications, AA Theater, along with his Culinary Arts from Pikes Peak Community College. Elijah joined AGPROfessionals in Spring 2021 as a Field Technician, where is he assists our Agronomist with compliance maintenance programs and our On-Point Coordinator with field samples.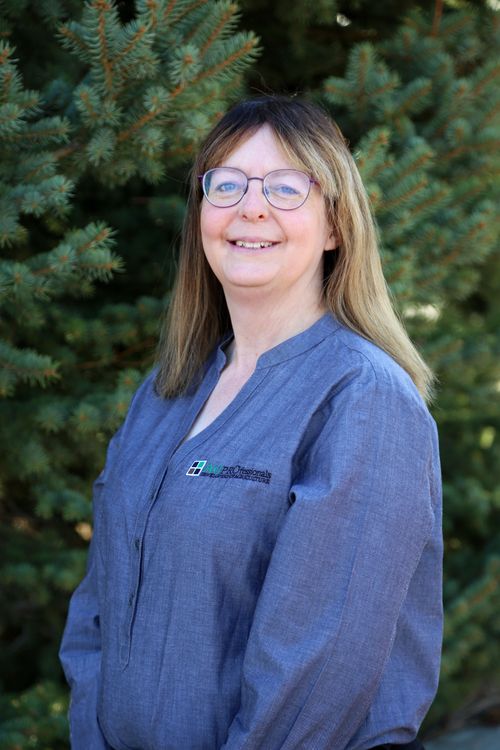 Monica Watson
Full Charge Bookkeeper
Monica is a Colorado native, who joined AGPROfessionals in 2020 as the Full Charge Bookkeeper. Monica has 30 years of bookkeeping and administrative experience. Most of this time was spent in the construction industry, in the HVAC and plumbing trade. Monica holds an Associates of Applied Science degree in Office Occupations, Administrative Support from Aims Community College. Her role at AGPROfessionals is the day-to-day bookkeeping tasks and human resource duties.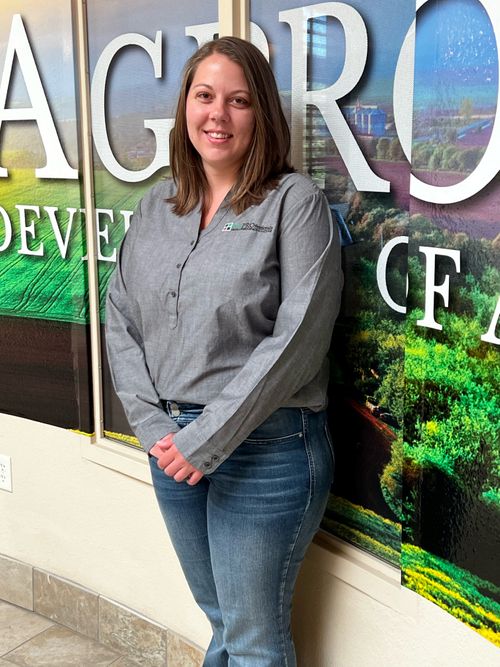 Hannah is a Colorado native and earned an A.A. in Liberal Arts from AIMS Community College. She spent the last 6 years working with Weld County Government in the Building and Planning Department. This knowledge and background help her to better assist AGPROfessionals client needs. Her professional focus is on land use entitlements, permitting, property due diligence, public hearings, neighborhood meetings, and project management. Hannah works directly with various state, municipal and/or county authorities to advocate for clients' project-specific needs and goals.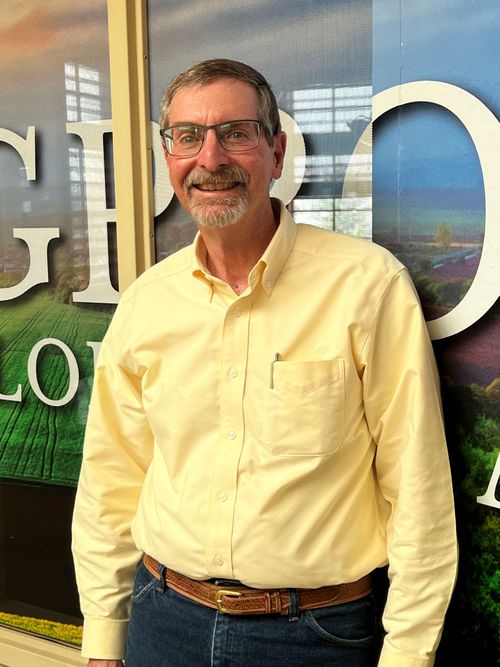 Frank Mercurio, P.E.
Frank is a Professional Engineer licensed in Kansas, Colorado and Oklahoma. He served as Area Engineer and State Agricultural Engineer with the USDA Soil Conservation Service / Natural Resources Conservation Service in Kansas. His responsibilities included the design of erosion control practices, irrigation systems, small dams for flood control and water supply, and livestock waste management systems. Seeing a need for engineering services focused on the livestock sector, he and a partner established a consulting firm in 1998. The firm was acquired three years later by the Kansas Livestock Association and became KLA Environmental Services. Frank served as project manager and later president of the firm. His relationship with Syracuse Dairy led to a move there, where he provided engineering support for the design and construction of a dairy and feedyard and was responsible for regulatory compliance with environmental permits and water rights. Frank's focus with AGPROfessionals is on project planning, support and permitting.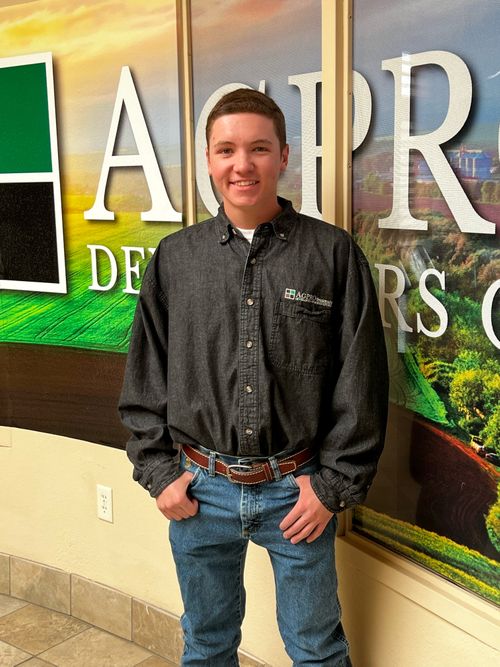 Jake is a Colorado Native hailing from the eastern plains. Growing up on a grain farming operation gave him an early appreciation for agriculture. Jake's background also includes crop scouting and advising. He has attended Aims Community College for two years and received training in a variety of Computer Aided Drafting (CAD) software. He plans to graduate with an Associates of Applied Science degree in CAD in December of 2022. Jake joined AGPROfessionals in the spring of 2022 and contributes to the survey team by aiding in developing drawings and assisting in field work.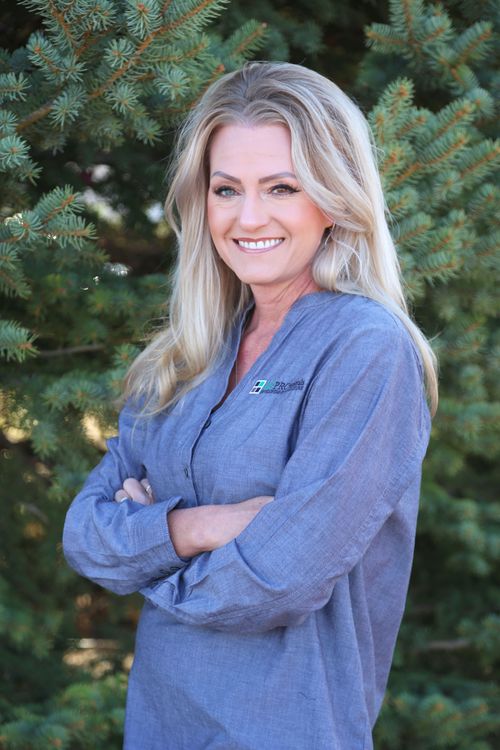 Kari Baughman
Real Estate Administrative Coordinator
Kari supports the Real Estate Department as a licensed assistant and has held a Real Estate license of her own since 2005. Her knowledge and background help her to better determine and understand AGPRO's client's needs. She brings with her many years of experience in all facets of the business including transaction coordination, document preparation and marketing.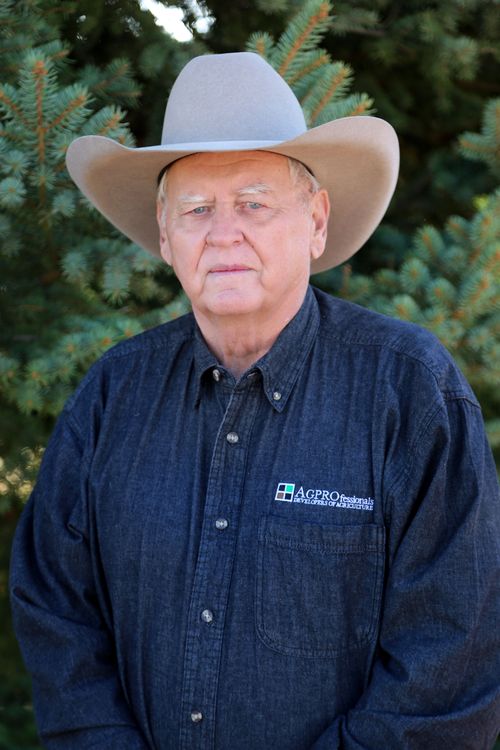 Terry Seelhoff
Broker Associate
Terry Seelhoff has been involved in Agriculture for most of his life. He was employed at Roggen Farmers Elevator for 36 years, serving 18 of those years as their General Manager. During that time, he put together several joint ventures with local farmers as well as Conagra. Terry has also served on several Agriculture Boards including Union Equity, Commerce City Grain and two community agriculture banks.
Terry spent 13 years working as an agriculture lender for local community banks and is now a Farm and Ranch Realtor at AGPROfessionals.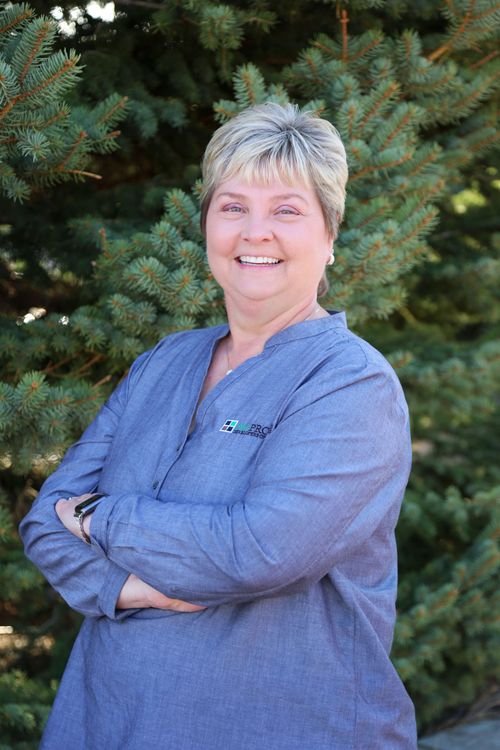 Broker Associate
Nancy previously worked as a title escrow closer for 36 years in the Greeley area and is now a Broker Associate with AGPROfessionals. Nancy grew up on a family farm east of Gill, Colorado, raising cattle along with a swine farrow to finish operation. She graduated from Platte Valley High School in Kersey, Colorado and later married Mike Lohr in Greeley. They have been married for 35 years, have four grown children, four grandchildren and operate a cow/calf operation.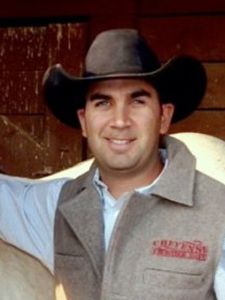 Andy Martinez
Real Estate Broker
Andy grew up on a ranch in northeastern Colorado, where he learned to appreciate agriculture and a strong work ethic. Andy joined AGPROfessionals as a real estate broker in December 2018. He has had his real estate license since 2013, the majority of his experience has been in horse properties, acreages, residential and investing. Before his start in real estate, he had a career as a member of the PRCA, riding bareback horses for 11 years. After his rodeo career he had a number of occupations including construction, oilfield, ranching, riding colts and real estate.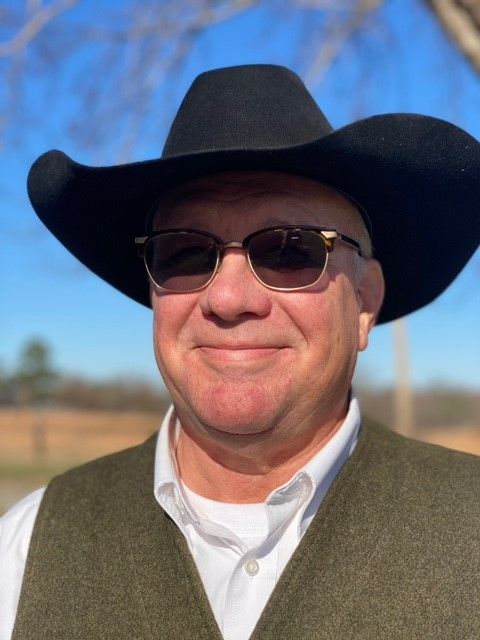 Joel Chisum
Oklahoma Managing Broker
Joel has been working with Oklahoma landowners to market their farm, ranch and recreational real estate need since 2013. Prior to that he spent 20 years managing a successful commercial feedlot and still continues his lifelong commitment to the cattle industry and all things agricultural.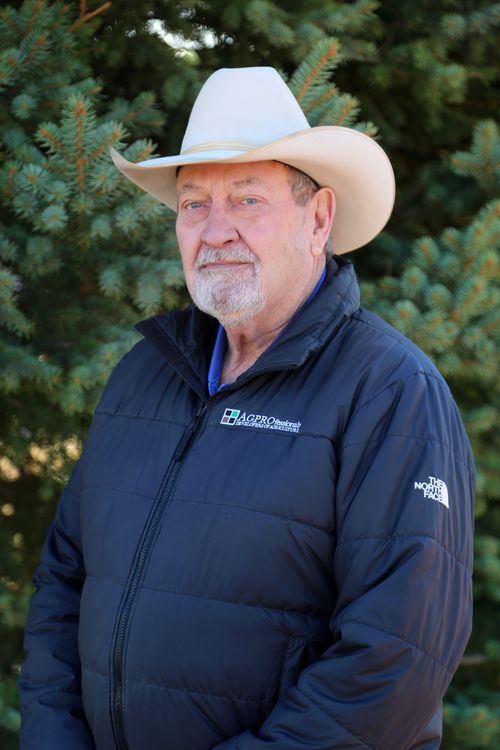 Bob Moser
Associate Real Estate Broker – Director of Business Relations
Bob was raised on his family's cattle ranch in New Mexico and has an extensive background in beef cattle production from ranching to feedlot management. Bob is a past president of Colorado Livestock Association (CLA) and former member of the Board of Directors at NCBA. He is a licensed real estate broker in Colorado.
We've got you Covered!
We are professional problem-solvers achieving clients' goals and advocating their success.
Sign Up For Our Newsletter!