Planning
Get Help and Advice From the Pros
Choose the Experienced Agricultural Planning Service
At AGPROfessionals, we have more than 20 years of experience in the agricultural industry that we put to work for you. We have a variety of tools and methods that help create a comprehensive plan to overcome nearly any problem your ag business may face. No matter how big or small your operation is, our team at AGPROfessionals can help. Reach out to us today to see for yourself the difference our agricultural consulting services can make for you.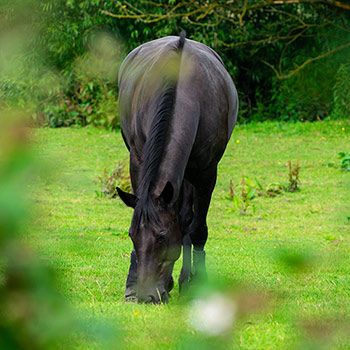 Some aspects we include in our Planning services:
Access Permits
Annexation
Building Permits
Certificate of Designation
Conceptual Master Plans
Demo Permits
Easement Agreements
Hearing Representation
Illustrative Plans
Improvements Agreement
Land Use Due Diligence
Landscape Design
Non-Conforming Use Permits
Pre-Application Requests/Meetings
PUD & Subdivisions (Planned Unit Development)
RE & SE (Recorded Exemption & Subdivision Exemptions - amended also)
ROW Acquisition (Right of Way)
ROW Permits (Right of Way)
Site Design
Site Plan Review
USR's (Use by Special Review)
Utility Service Agreements
Variance Requests
Water District Inclusions
Zoning
Contract Landman
Water and Utility Development
Subdividing Land
Easements and Right-Of-Ways
Contact us today to get invaluable help with your agricultural business.
Zoning And Special Use Permits
The zoning commission for your area is responsible for zoning each portion of land to be used for a specific purpose. In some instances, the use-case that the land is zoned for does not align with the needs of your business. In cases such as these, our consultants can help you navigate zoning issues and acquire the special use zoning permits you need to move forward with your operation. Zoning issues may feel overwhelming and seem complicated, but with the help of our consultants, it will be a breeze.
Meeting And Hearing Representation
Occasionally, when you operate a business, there will be minor meetings and hearings involved. Whether they be for zoning issues or any other reason, our team at AGPROfessionals can help you prepare and get proper representation. We have years of experience navigating the complexities of the agricultural industry and can provide you with the agricultural consulting services you need to put your mind at ease and ensure that everything goes smoothly. Don't try to work through the taxing process of meetings and hearings on your own, let our professionals guide you through the process.
Building And Operational Permits
Much of the time, the actual construction process of a new building or ag operation is the easy part! Unfortunately, as with any new operation, there always seems to be permits, inspections, and miles of red tape to work through before you can even break ground on your new construction. Luckily, our consulting experts at AGPROfessionals can help you work through all the necessary hoops and tape in order to get your new construction and operations underway much more quickly. Let us focus on the logistics of permits, codes, and laws, so you can focus on what's most important — running your agricultural business!
Zoning And Violation Resolution
From time to time, our clients find themselves in violation of federal or local regulations. There are so many laws, codes, regulations, permits, zones, and other aspects to keep track of, it can make anyone's head spin. If your business is found to be out of regulation, it's crucial that you fix the issue immediately to avoid even bigger problems down the road. When you find your business in violation and are unsure what to do to resolve it, call us at AGPROfessionals. We can help you swiftly and completely resolve any zoning violations or violations of any kind to keep your operation safe.
Subdividing And Land Planning
Working on dividing up your land and creating a plan for optimal efficiency? Our consultants can help. We have been in the industry for years and have worked directly with hundreds of businesses just like yours. We have seen what works well and what doesn't and can work with you to plan out your property in a way that makes the most sense.
Many landowners choose to subdivide their land in an effort to add value and liquidate some of their assets. AGPROfessionals can help in cases like these as well. You don't have to deal with the headache of handling all of the planning, subdividing, laws, and other complexities on your own. Work with one of our qualified consulting professionals today for help.
We've got you Covered!
We are professional problem-solvers achieving clients' goals and advocating their success.